Departure date: 23.10, 2022


Taking advantage of a special offer from SBB, we decided to go on a journey to a renowned town of Luzern, in the central part of Switzerland. This beautiful city is surrounded by numerous mountains, with Pilatus being the most famous among them. Starting our adventure from Luzern station, we took a train to Alpnachstad first. From there, we transferred to a mountain railway that carried us all the way up to the summit of Pilatus.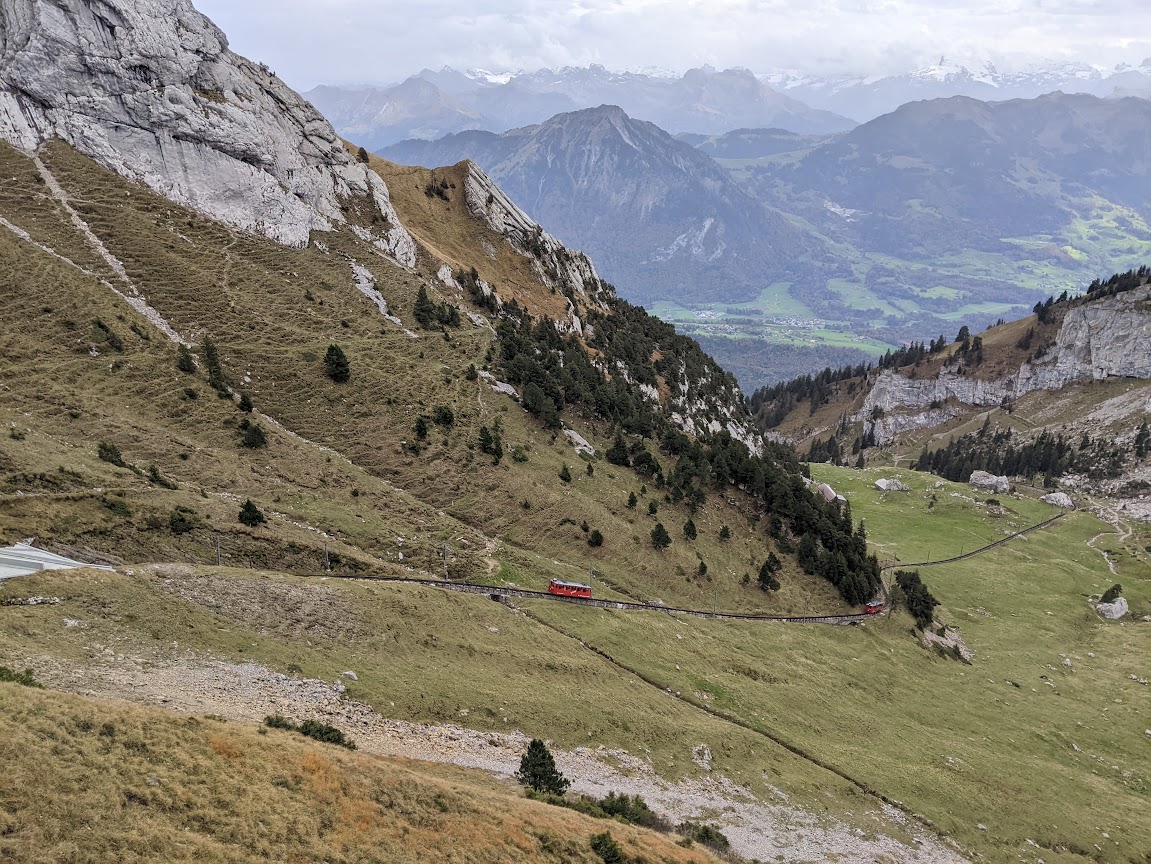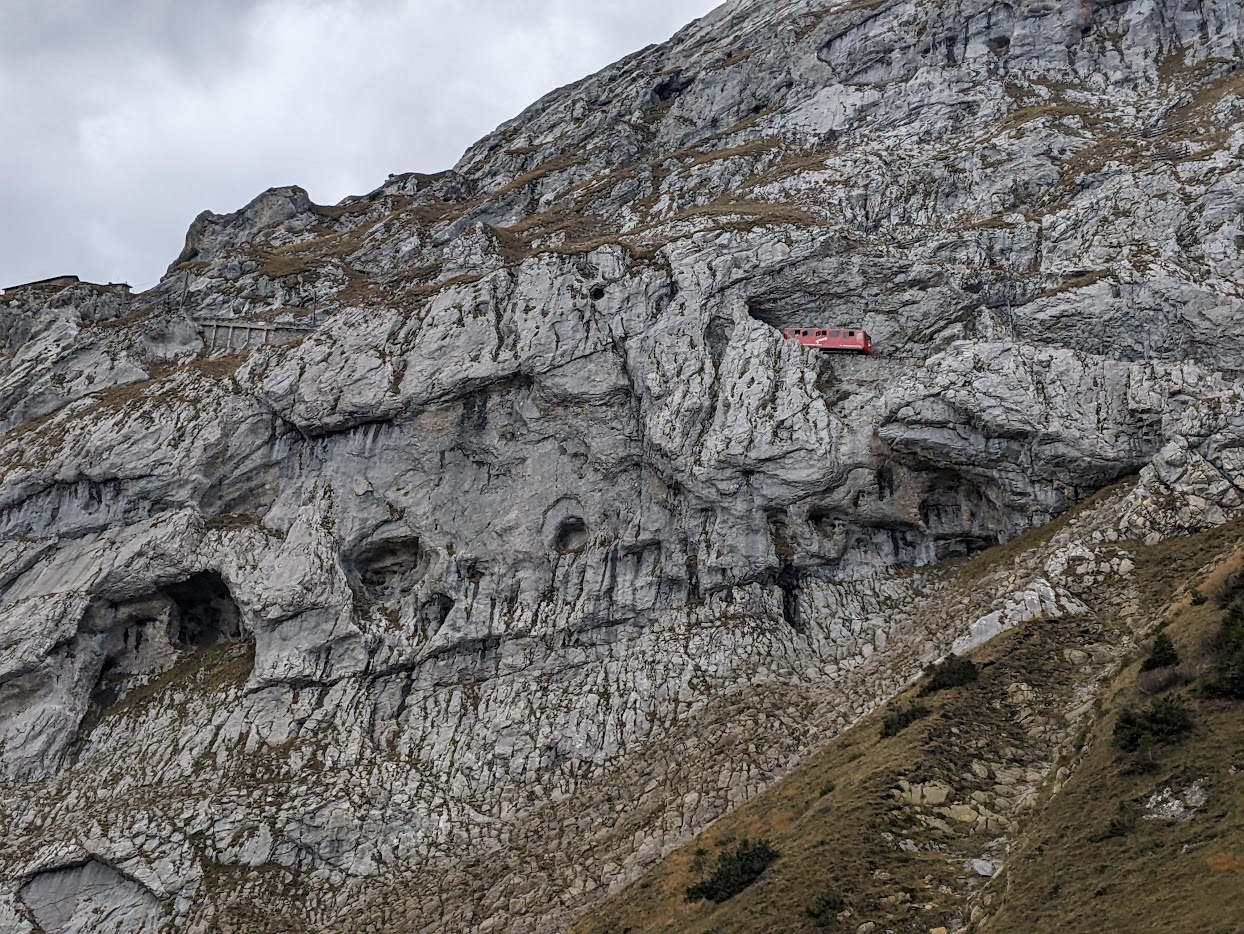 On Pilatus, there are many legends associated with dragons, with stories suggesting it was once a habitat for dragons. As a result, dragon symbols are scattered throughout the mountain, adding to its mystical aura.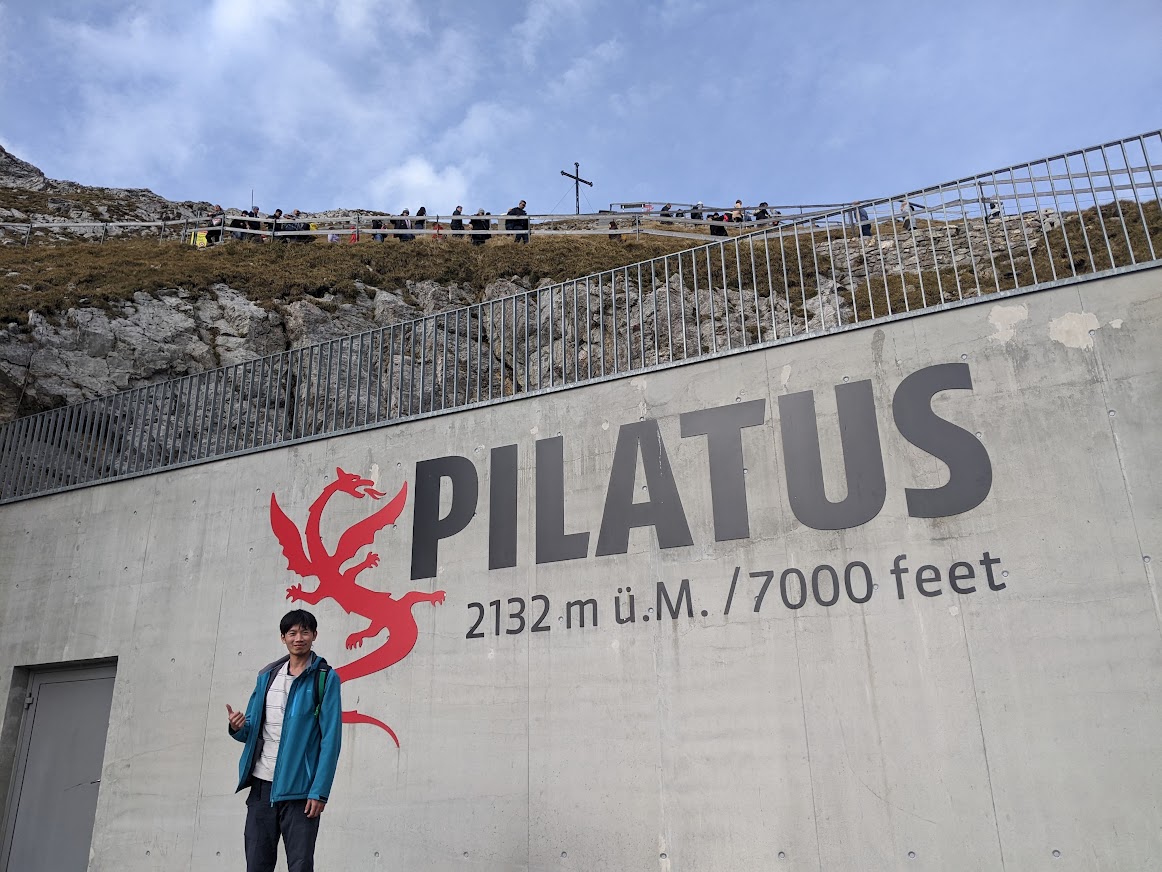 At the summit of the mountain, there are restaurants for visitors to rest, providing a comfortable spot to admire the breathtaking scenery surrounding the area. The most significant highlight is the observation deck located at the top, offering stunning views of the mountains. Moreover, from this point, one can view the uniquely shaped Lake Luzern in all its splendor.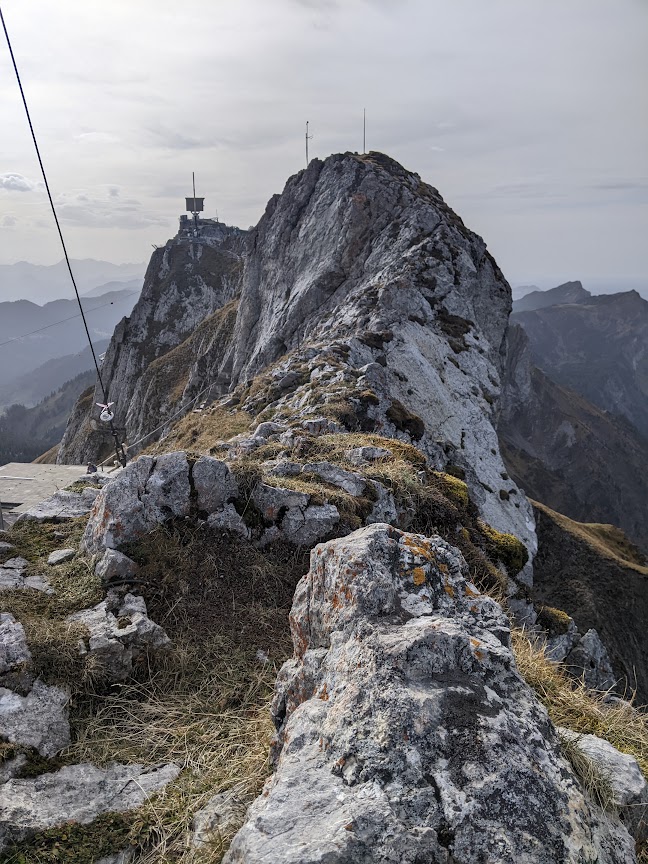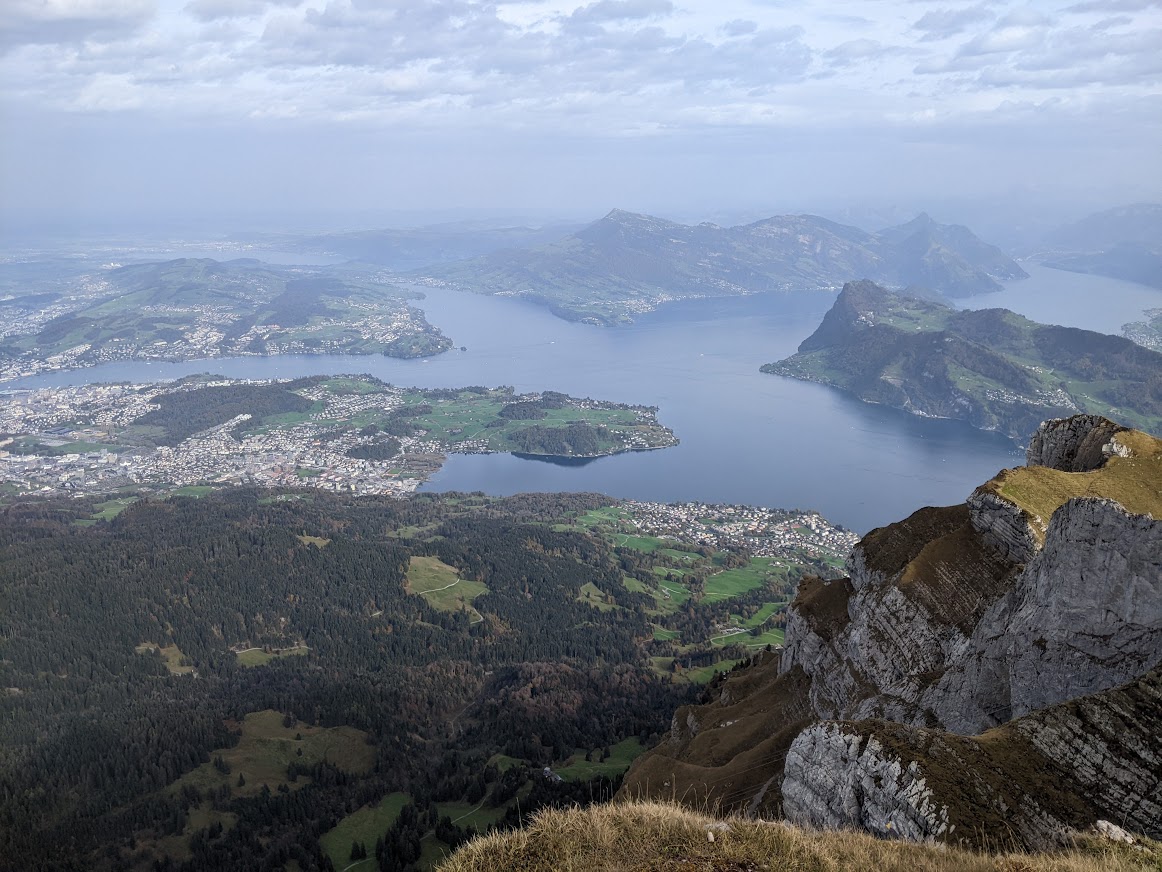 After spending some time exploring the summit, we felt it was time to get back. For the descent, we decided to take another option, which is the cable car.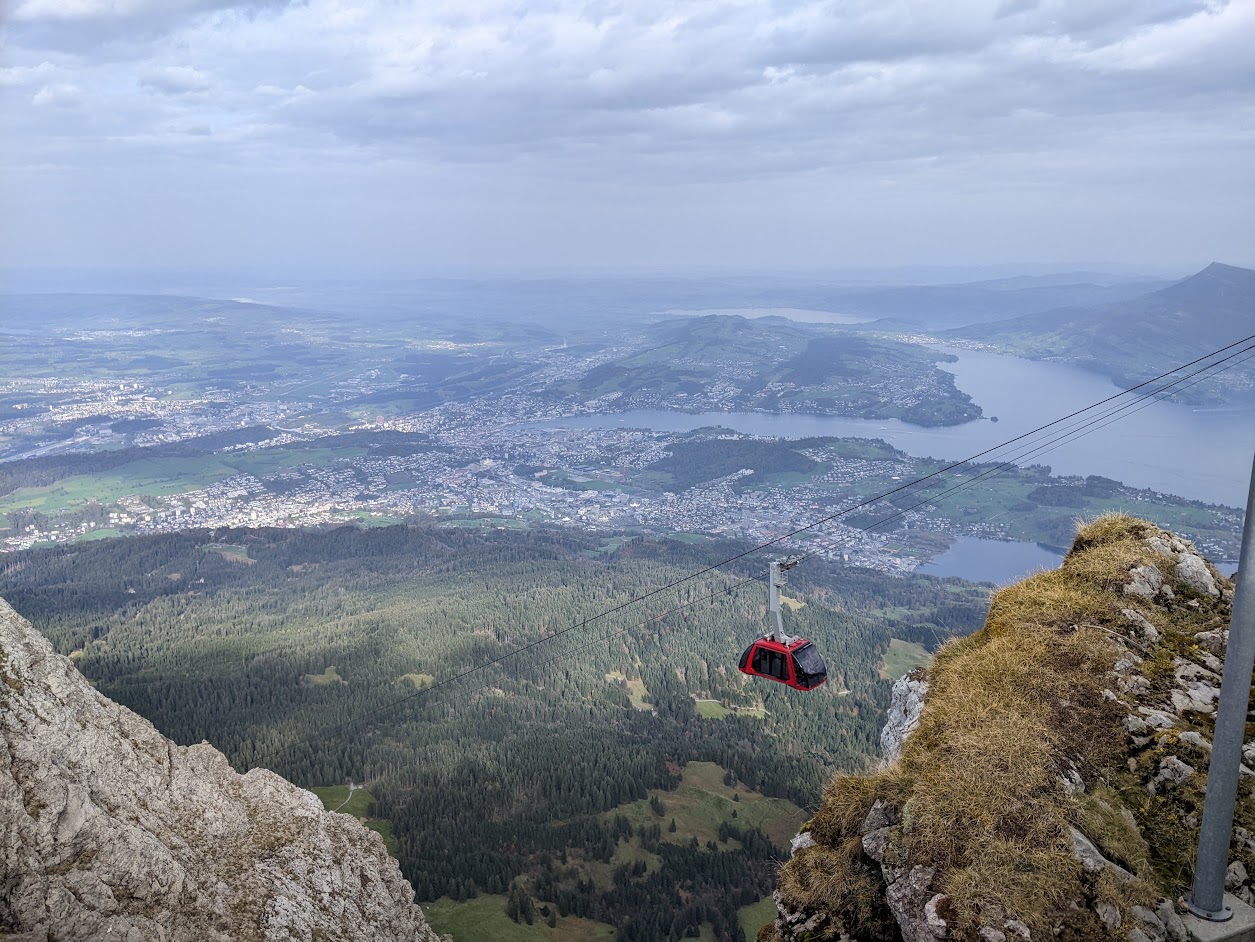 Since there was still plenty of time, we decided to hike down from the cable car station at the summit of the mountain (Luzern Kulm) to the next cable car station (Fräkmüntegg). However, we didn't anticipate that it would be a challenging journey. The scenery along the route was absolutely magnificent, with brilliant views of mountains and landscapes.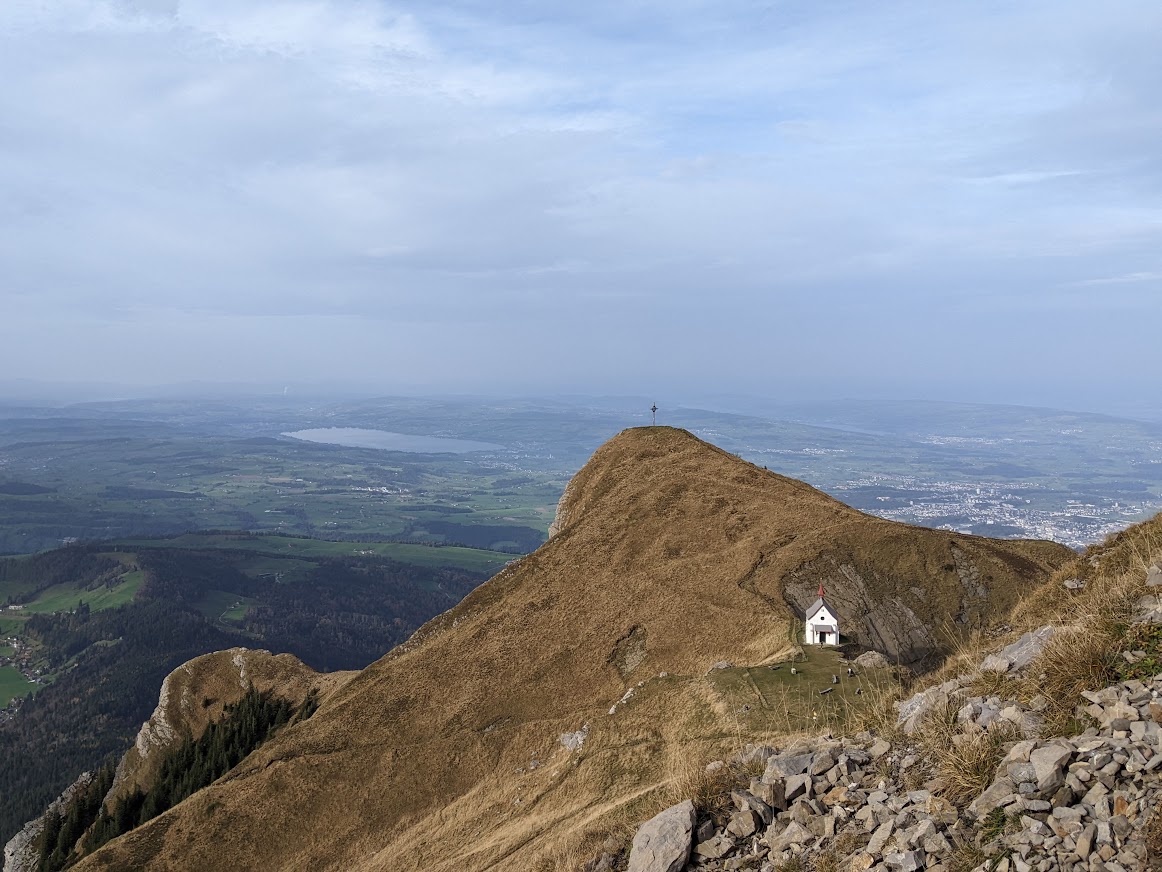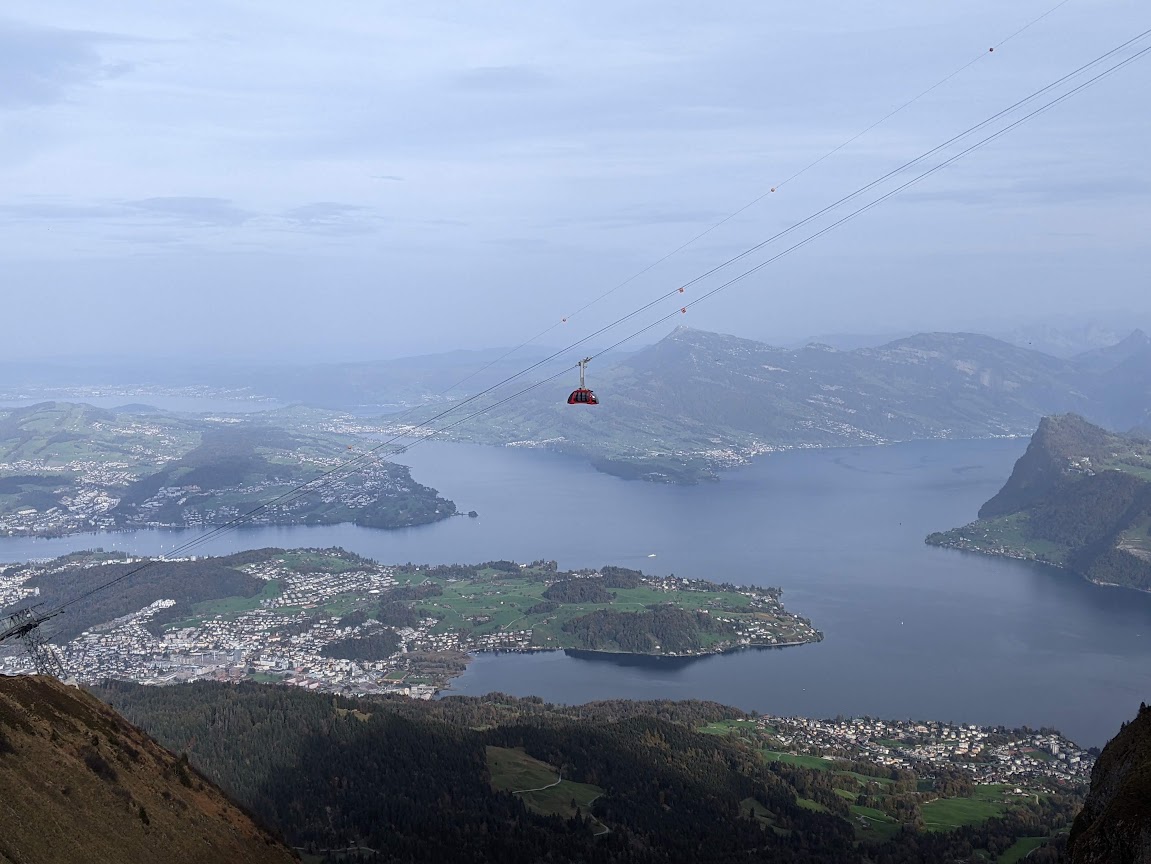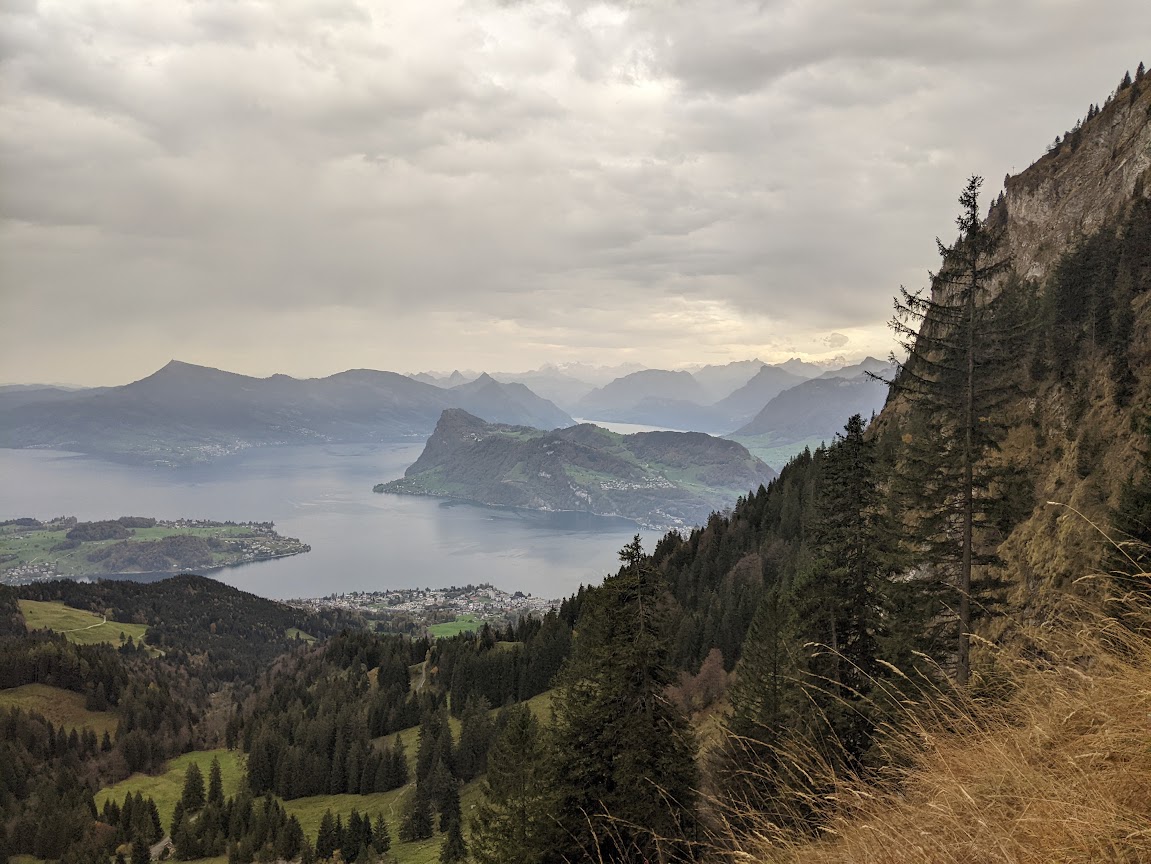 However, as we progressed, the route gradually became more challenging, with some sections requiring us to hold onto iron chains and ropes to make our way through. While experienced hikers might not find it overly difficult, we hadn't expected encountering such a demanding path. Moreover, it was getting darker, and there were signs of rain, which made us quicken our pace.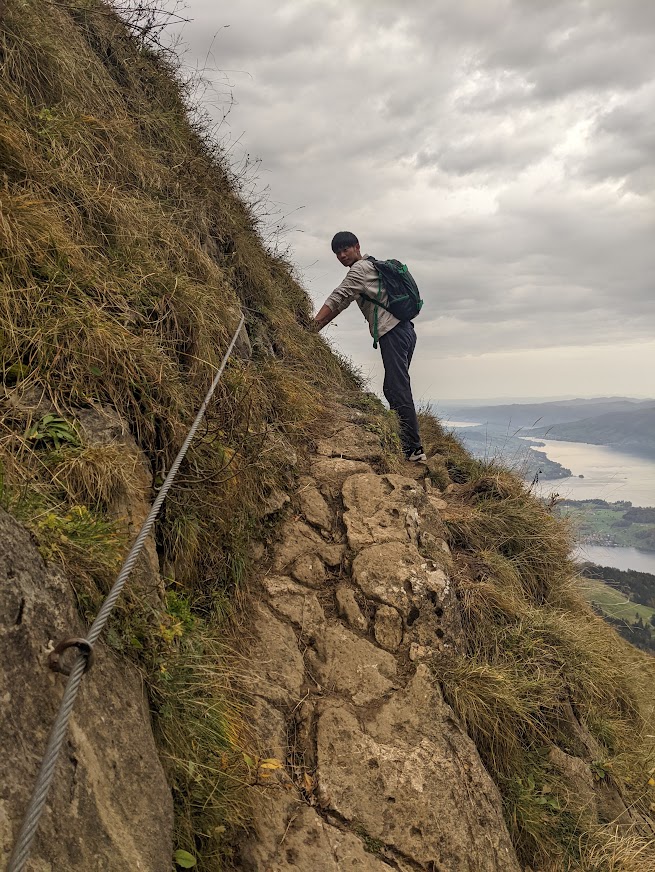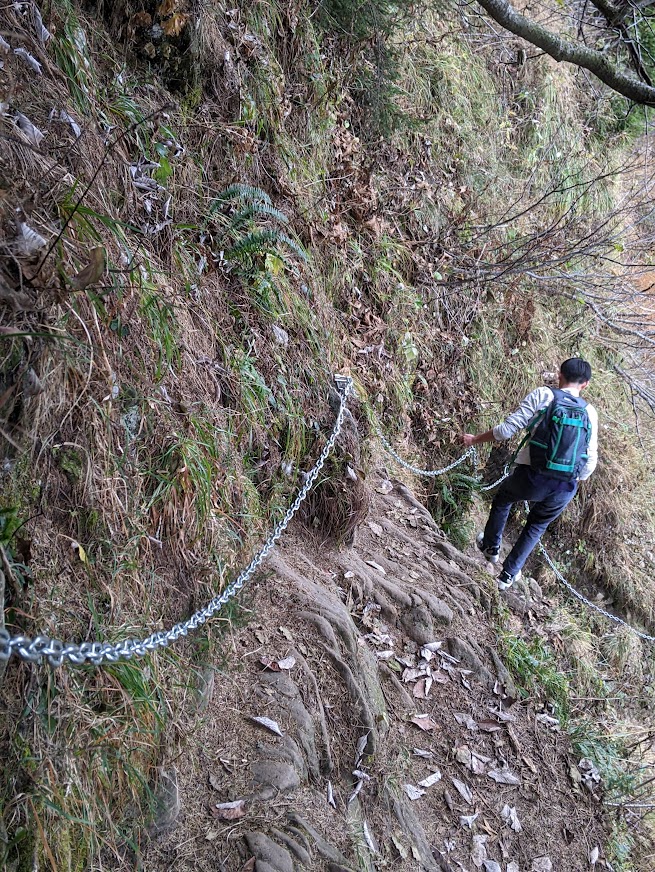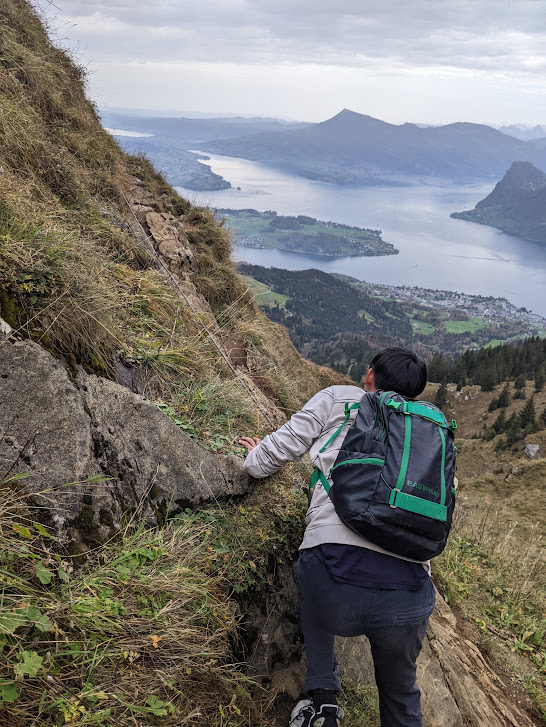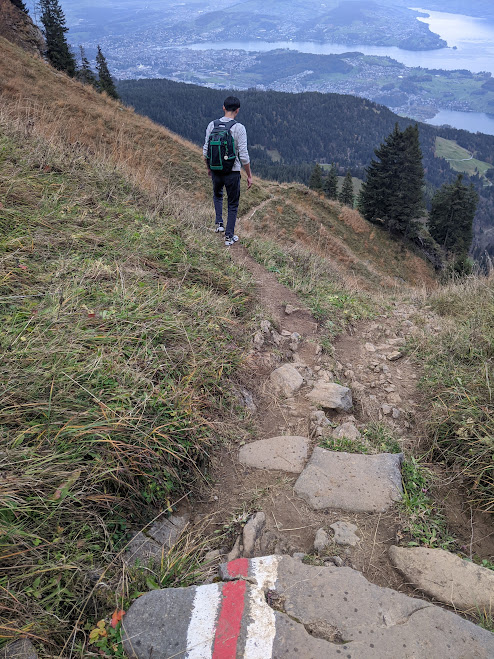 Finally, after spending two hours on the trail, we reached our destination - the Fräkmüntegg cable car station. From there, we boarded the cable car to descend to Kriens and then took a bus back to the city center of Luzern. It was a tiring yet fulfilling day, and despite the challenge, we felt happy and satisfied with the experience.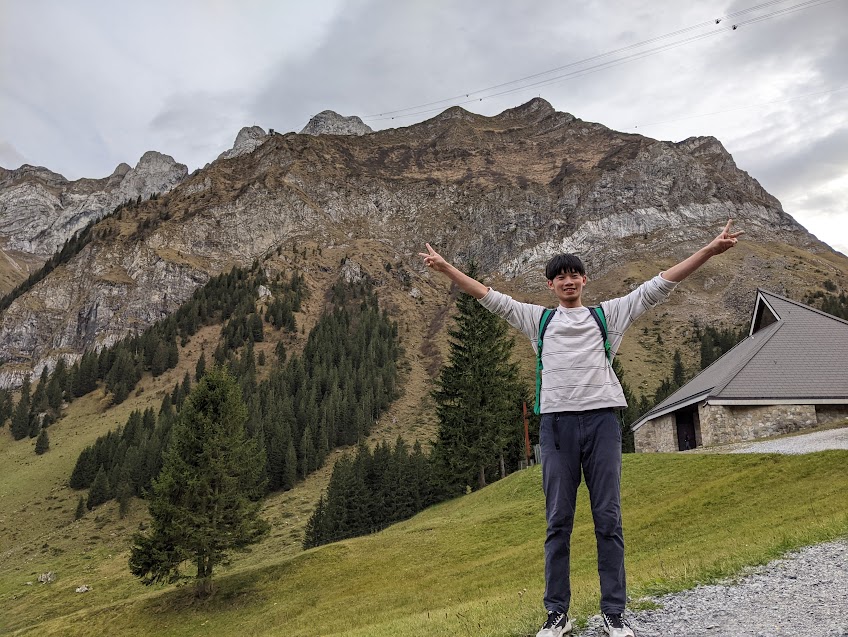 Looking back on the day, we were moved by the magnificence of nature, as well as the sense of accomplishment that came with the challenges and adventure we faced. As we took the train back home, our hearts were filled with joy, and anticipating the next adventure that awaits us.